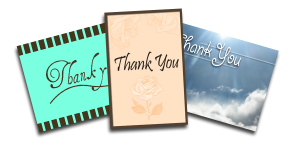 "This card is sent with so much appreciation for what you did for my Mom. It, to me, was above and beyond the call of duty. I don't know what I would have done without your kindness and understanding."
K.R.

"This is a thank you for your assistance to us with our sister and grandmother's passing. Mountain View treated us great - as always. I have thanked Greg, Selene, Chad, and Blaine, and just wanted you to also know you are appreciated."
C.R.

"Thank you all so much for the kind a compassionate way you have dealt with my mom, myself and the rest of our family during these last couple weeks as we have dealt with the death of my father. We were impressed by everyone we had contact with at Mountain View."
N.S.

Dear Kirk -
Thank you so much for all that you did to make our Mother's service go so well. All of us in the family appreciate both your kindness and your professional competence. You made sure all details were taken care of in a seamless manner. Thank you, thank you, thank you!
D. & F. M.

Dear John -
Thank you so very much for helping my family and I make arrangements for our Mother's funeral. The compassion and kindness you extended to us is greatly appreciated and I wanted to thank you personally - also for the rosary!
L. A.
Dear Mike -
I am writing to express my gratitude for the Memory Candle for my Dad. Thank you for the beautiful memorial service for our Dad and our children's grandpa. The service was truly a celebration and dedication to his life and the many, many memories he so unselfishly gave us. Again, Many thanks on behalf of our entire family!
Blessings, L.

Mr. Joel and Staff at Mt. View -
We, as a family, truly want to thank you for your kind and supportive love and care during the time of my Grandmother's passing. You all have been a blessing to us and it will never be forgotten. God bless you all!
A.K.

Dear Greg and Carl -
I would like to thank you for arranging such a beautiful service. It was warm and intimate, just as she would have wanted. You kind a compassionate assistance in guiding us is greatly appreciated.
F.C.

Dear. Mr. Oberg and Mr. Beck -
Just wanted to send a note of thanks for all your help with my husband's service arrangements. You were both very kind a professional, and made it easier to go through this difficult process. I will recommend your services to others in the future.
Many thanks and blessings, R.S.


Dear Jason -
Thank you for creating such an amazing job on our Mom's video. Your work exceeded our expectations and made the service so nice. Thank you again!
N. H.
"Thank you so much for the gracious and gentle care you provided us in the handling of our beloved Dad's funeral services. You were a perfect fit for us with your professional demeanor and your sense of humor. What a lovely man you are. We are grateful for the way the slumber room was set up and were so very happy with the service the entire staff provided. You will forever have a special place in our heart!"
Dear Mountain View -
We would like to extend our sincere gratitude to you for all of your support in our time of need after the death of our son. Your kindness meant a great deal to us and our family. Thank you.
"On behalf of my sons, I would like to thank you for all your help in their time of sorrow. We as a family thank you and Mountain View for your services. You were great!"
Dear Mountain View family -
We would like to thank you for all your loving help and support - the entire service was beautiful. And also for taking such good care of my sons.
"Sincere thanks for the touching and enjoyable Holiday Candlelight Service. We wish you all an enjoyable Holiday Season!"
Dear Mr. Woodhouse –
On behalf of Washington State Parks and Recreation Commission, I would like to thank you for the handling of the Memorial Service for Park Ranger Ed Johanson. The services you graciously provided in taking care of the details involved in the Memorial for Park Ranger Johanson were extremely generous and appreciated by both his family and his State Parks family. The compassion and the collaborative effort of everyone involved showed the true spirit of the people of the State of Washington.
Sincerely - D. H.
Mike and Mountain View Family –
I don't know where to begin thanking you. These past few weeks have been difficult, but the heartwarming hospitality and support you have shown our family has gotten us through.
Mountain View is truly a remarkable and caring organization. You folks have done far more than we could have ever asked for. We would be lost without your guidance.
Thank you so much for the very very very thoughtful gifts. They were unexpected bundles of joy that really have lifted our spirits tremendously. We are so grateful to have had the pleasure of working with your family, and for all that you have been and done to honor Dad. He would be touched.
Again, thank you Mike and everyone at Mountain View for your kind and gentle presence during this difficult time. We look forward to seeing you all soon in regards to mementos.
Warm Regards, B. J.
Mike and Staff –
There are no words to thank you for your kindness and generosity to our family. You should be so proud of your work with behind the badge foundations; we didn't know where to begin planning. Your gentle guidance with so much attention to detail was appreciated. The generosity of our gifts warmed our aching hearts. Ed would be so proud!
Thank you again, K., E., B. & N. J.
"Thank you all so much for your kind words, your generous gifts, and most of all, for your friendship with Rev. M. C.