GRIEF SUPPORT SERVICES
The goal of our Bereavement Services is that people hurt by the death of a loved one
will receive effective support as they endure the challenges of grief
and adjust to living without the person who died.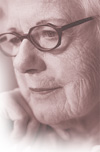 Mountain View Funeral Home has been offering Grief Support to the community we serve since 1989. We believe very strongly in aftercare following the death of a loved one.
We dedicate ourselves to helping people endure the pain of grief by providing a safe, supportive environment where folks can come and share their sorrows with others in the same situation.
The aftercare program for the bereaved is available to the community at no cost. You need not to have been a client of Mountain View to take advantage of these services.

GRIEF SUPPORT GROUPS
The centerpiece of Mountain View's Grief Support Services are the Grief Support Groups that meet to assist individuals and families through mutual support and grief education as they journey toward healing.
Please contact Geoff Piper, Director of Bereavement Services, at 253-584-0252 or gpiper@mountainviewtacoma.com
for more information about our current groups.
OTHER AVAILABLE GRIEF SERVICES
In addition to the support groups, Mountain View offers the following grief services:
Grief Support Mailings to families served by Mountain View.
Brief individual and family grief support.
Referrals to other professionals and/or social agencies.
Information about other bereavement services within the community.
Special Holiday, Spring and Support Group Reunion Events
Annual "Tree of Light and Life" program.
Community Education available to schools, agencies, organizations and businesses.
Lending Library of books on grief.
Online Grief Library