IN MEMORY OF THE LAKEWOOD OFFICERS
LK 23 LK 101 LK 121 LK 135
"Gone, But Not Forgotten"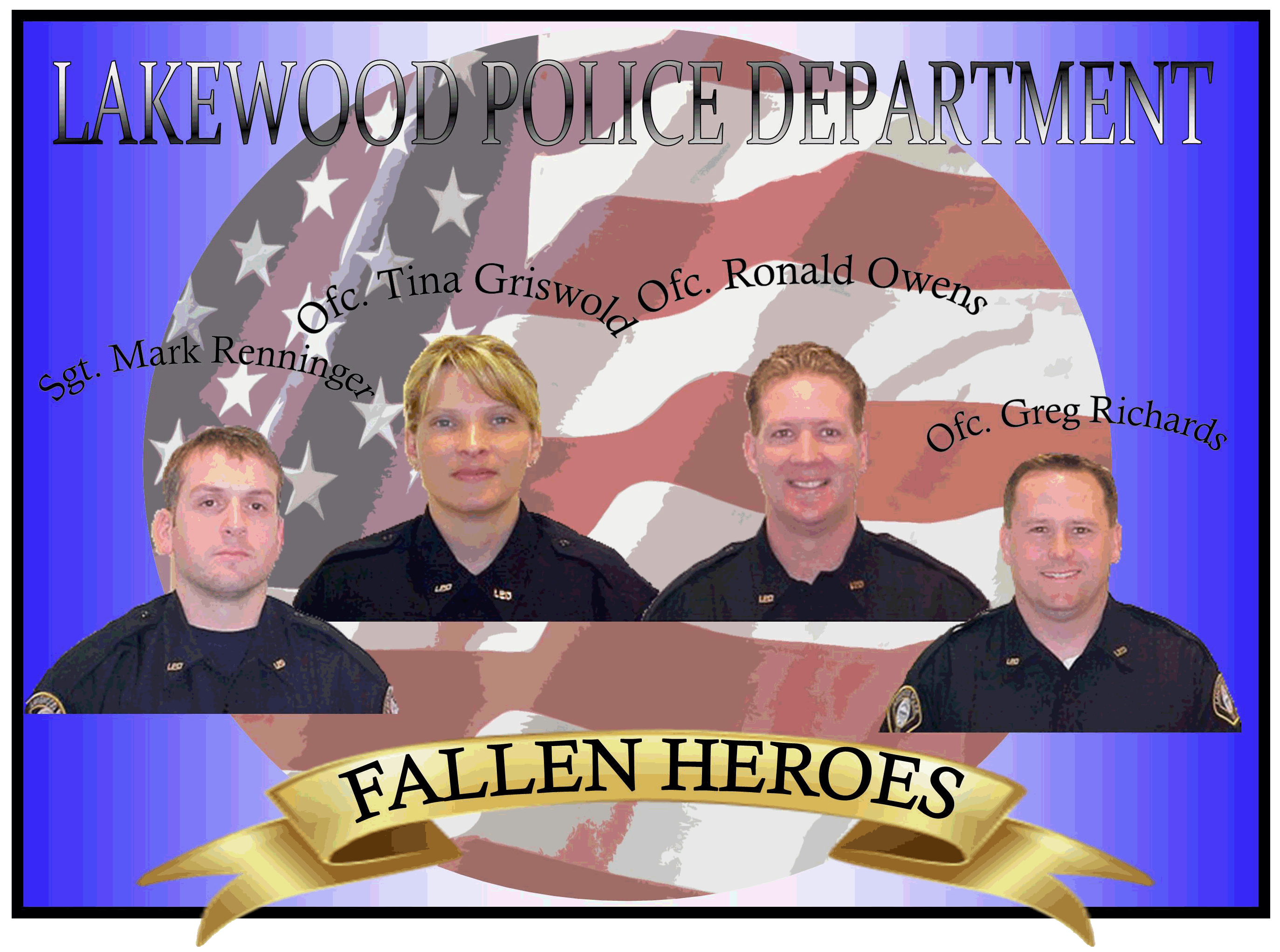 The Mountain View staff sends our deepest condolences
to the families of the four fallen Lakewood police officers.
You are in our thoughts and prayers.
To our Lakewood Police Officers and Police Officers everywhere - Thank you for all you do.
If you would like to leave a message of condolence for the officers' families, please sign the online guest book set up in their honor.
A fund has been set up to support the officers' families. The community is welcome to make donations through the Lakewood Police Independent Guild (LPIG) Benevolent Fund at PO Box 99579, Lakewood, WA 98499. Please visit
www.lpig.us
for more information.