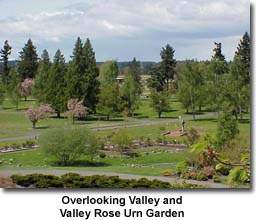 CEMETERY
For over 93 years, Mountain View Memorial Park has been part of life for the people of Tacoma. The Thompson family has operated it since the beginning and it is now in its fourth generation of the cemetery business.
Mountain View has 160 acres of property, 110 of which have been fully developed for cemetery use. The first burial took place in 1915 and since then more than 100,000 interments have occurred in the cemetery. The cemetery has about 1000 burials a year, and helps about 1400 families a year with funeral services.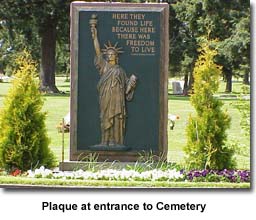 The cemetery continues to grow and has developed a 100-year "Master Plan." In the past few years they have developed an additional urn garden with over 3,000 inurnment spaces, another mausoleum structure, bringing the total of such structures to ten with over 5,000 casket spaces and over 10,000 niches for cremated remains. The cemetery also includes 4 veterans' sections and 53 other separate gardens for burial.

In all of its beauty Mountain View Memorial Park has an array of flora and fauna, including 181 different varieties of trees, 575 rhododendrons, and a prize winning rose garden and many varieties of birds and squirrels.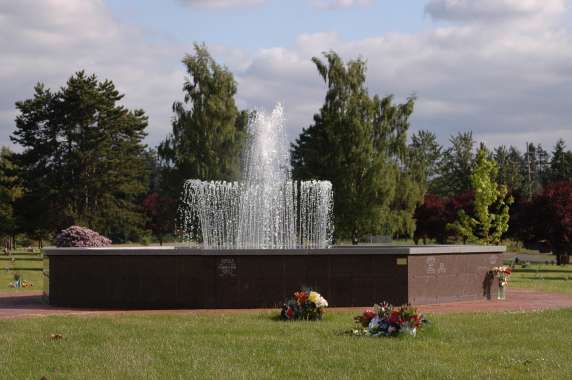 This is the Garden of Serenity, our newest section now available which includes urn niche spaces around the fountain.
Fall brings some beautiful colors to our park, here are some examples: