Mountain View is pleased to provide a selection of Signature Services to help make your Memorial Services more personal and memorable. These selections are meant to provided an opportunity for the memories of your loved one to be foremost both before and after the service. Your Funeral Director will help guide you through these choices and work with you to design and customize each Signature Service.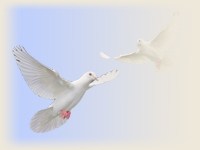 DOVE RELEASE

This Dove Release can be performed at the Chapel or Gravesite to symbolize a final release. Our doves can be handled and released by adults or children to give any members of the family the joy of the these beautiful birds.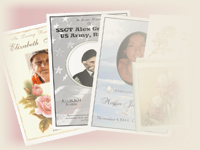 CUSTOM MEMORIAL STATIONARY
Mountain View offers a wide selection of designs for the Memorial Programs, Thank-You Cards and Guestbooks. We also offer Custom Memorial Programs that can be customized by your family and our in-house designer. These Special Custom Memorial Folders are individually created with your loved one in mind. The themes are endless and can include multiple photos with plenty of space for favorite quotes, verses or a full-length obituary.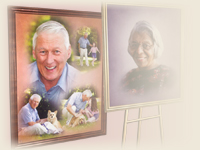 PHOTO PORTRAIT 20"x16" WITH FRAME
Having a Portrait of you loved one can give an elegant feel you your service. These portraits can be a single photo, or up to a four-photo collage. Our directors can help select a color and a frame to highlight your photo.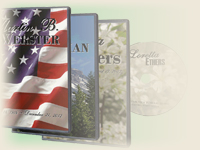 MEMORIAL PICTURE SLIDESHOW DVD
Only Mountain View provides a dedicated Video Designer that creates a unique Photo Video for your service. Our designer will spend some time with you and your family gathering ideas to create a video presentation that represents your loved one. In addition to photos, this video can include video clips or sound bytes you may have captured over the years to make it even more special.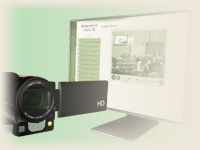 INTERNET WEBCAST PACKAGE
We know that not all family members can make it to a funeral or memorial service, and at Mountain View we try to bridge that gap. The Internet Webcast Package is a secure LIVE video stream of your service from any of our three chapels which is viewable from any internet connection in the world. The video stream is re-watchable for up to a year from the original broadcast. The package also includes two DVD copies for the family.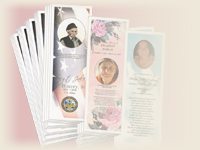 CUSTOM BOOKMARKS
This meaningful tribute can be a great way to share memories of your loved one. The bookmarks are created by our design team to reflect your memories and are laminated to last. Include a favorite verse, poem or obituary with a photo to bring a smile every time you open a book.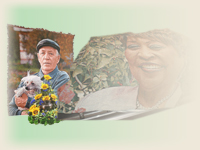 PHOTOGRAPHIC MEMORIAL BLANKET
Photo Blankets make great tribute displays for funeral or memorial services. These machine-washable, non-fading woven blankets are made to be well-used, loved and cherished.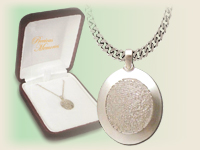 FINGERPRINT PENDANT JEWELRY
Keep your loved-ones touch close by with their fingerprint cast into a stunning Sterling-Silver Pendant. This truly unique piece comes with an 18" matching chain and an elegant display box.

*Due to the manufacturing process, this item usually ships in 4-6 weeks
CUSTOM CASKET HEAD PANEL
This artistic addition to the casket brings a custom feel to the centerpiece of the service. The panel can include a photo and script to make it a truly magnificent tribute.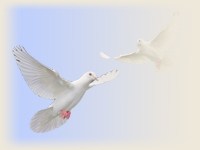 CERTIFIED CELEBRANT - A New Signature Service at Mountain View
Mountain View has added the services of a Certified Celebrant to provide families with a new and convenient way to facilitate memorial events.
Our Certified Celebrant Geoff Piper helps families plan and experience highly personal ceremonies that honor the loved one and respect the values and preferences of the family. As a Signature Service, the Certified Celebrant will provide convenience and a high level of professional coordination for those who may not desire a clergy-led service or do not have a local faith community affiliation.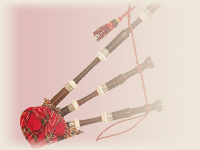 BAGPIPER

The Bagpipes are a traditional and reverent instrument that brings a sense of honor to your service. Whether you loved one had a Military, Police or Fire Department background, or you just want a classic dedication, let a live musician be a part of the ceremony.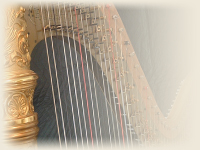 HARPIST
Nothing can create a relaxed and soothing atmosphere like a live harp. This instrument can bring some sense of calm and tranquility to these difficult times. The Professional Harpist can be utilized during the service for a special musical tribute, or simply as a soft background voice to lighten the room.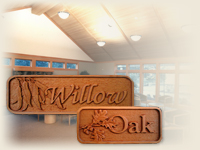 RECEPTION ROOMS
Mountain View is proud to offer two dedicated rooms for an after service reception. Each of our rooms feature a flat-screen TV with a full media cabinet, a small kitchenette with a sink and filtered water, and a gas fireplace. The Willow Room has room for up to 200 guests, and the Oak Room up to 150. During your reception, we also provide a Receptionist to assist you during your gathering.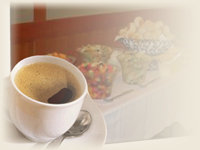 CATERING OPTIONS
Mountain View has partnered with All Catering to provide a wide array of food options from light snacks with cookies and coffee, to a full meal with wine service.