OUR FACILITIES

Mountain View has three chapels located on the grounds of the memorial park - the Garden Chapel, Valley Chapel and the Aspen Chapel in the Celebration of Life Center. These chapels are separate from our main office building ensuring a more private setting. All of the Chapels are equipped with state of the art organs, electronic pianos and audio/visual equipment to support most any request.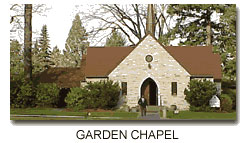 The Garden Chapel is fashioned after an English Chapel. Made of stone, it has a quaint intimate feeling inside with seating for 100 people.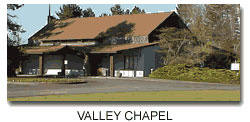 The Valley Chapel is more modern looking and much larger with seating for up to 350 people including the balcony.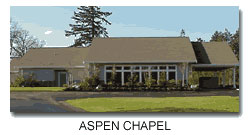 The Aspen Chapel, in the Celebration of Life Center, was added in 2000 and is the newest addition to Mountain View. The Aspen Chapel is a very open space with a wall of windows seeming to bring the outside in. There is seating for 175 people in an area with a secular feeling allowing any type of "Life Celebration" to be held.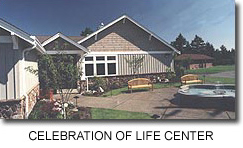 The Celebration of Life Center also includes two large reception areas, the Oak and Willow Rooms. These areas support up to 150 and 200 guests respectively. They are equipped with audio/visual equipment, a sink and tables and chairs for light food preparations. Mountain View offers several "catered" packages if desired, however each family is also free to provide their own refreshments or catering. These rooms can also be used in conjunction with the Aspen Chapel with the services shown on the video monitors in each room. This would bring the seating capacity of the service to over 500 people.