SANDY HOOK ELEMENTARY
Our hearts and thoughts go out to the victims, families and communities in and around Sandy Hook Elementary in Connecticut. For those who would like to send a personal message or condolence to the families in Newtown, please visit the Memorial page by clicking the link below:
Sandy Hook Elementary Memorial Page
Thank you for your support,
Mountain View Funeral Home

---
-
MOUNTAIN VIEW COMES IN 7th PLACE!
Seattle Business Magazine has announced the Top 100 Companies in Washington State to work for, and Mountain View made the list! Mountain View was recognized in particular for our leadership and management team.
We would like to thank all the employees and those in our community who have made Mountain View a successful Washington business!
---
WELCOME
Welcome to Mountain View Funeral Home, Memorial Park & Crematory. Our entire staff is dedicated to providing the best possible service to you. We have full facilities including three chapels, two reception areas, our own on-site cremation chambers, 120 developed acres of beautiful cemetery grounds allowing for mausoleum, burial and cremation urn memorialization and several bereavement group programs. Our facilities and offerings are unmatched by any other local funeral home. We welcome your inquiries as to how we may assist you at the time of a loss or through our prearrangement department.
Our staff is available 24 hours a day to assist you and we rarely use outside assistance for any portion of the services we may provide. We are committed to maintaining direct control over each portion of our service, for the family's peace of mind. Your loved one will not be transported elsewhere for cremation or any other reason. We are proud to be in our 95th year of service to the families of Pierce County.
Call us anytime with your inquiries at 253-584-0252
Thank You,
Dan Lasham
Funeral Home Location Manager
Cell# (253) 405-5973
---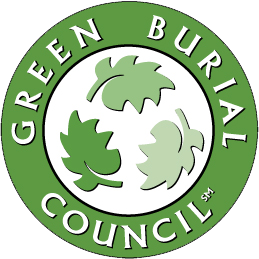 GREEN BURIAL
Mountain View Funeral Home is now offering Green Burial options. Whether your choice is burial or cremation, we're here to make sure your final wishes will be honored and respected the way you want.
For more information click here.
---
A New Community Newsletter
Mountain View is proud to present a new community newsletter. To read more click on the newsletter below.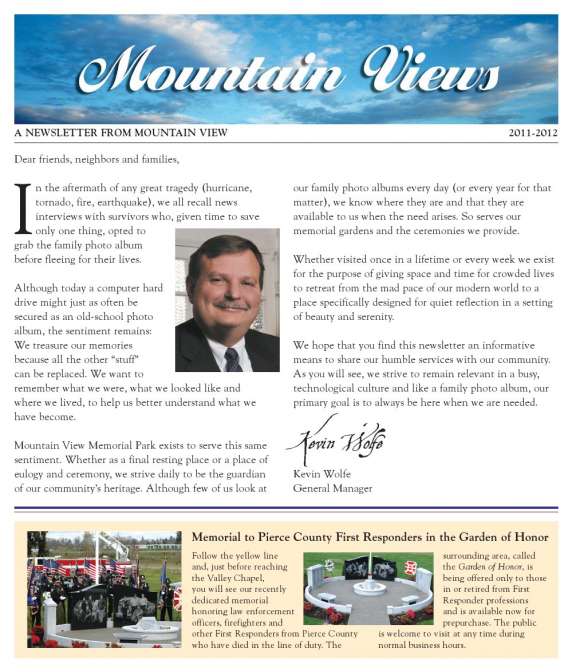 ---
NEW RAINIER MAUSOLEUM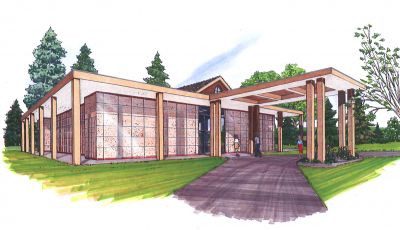 Now available for pre-purchase opportunities! For more information, contact our Pre-Arrangement Office at (253)584-0252.
---
LET MOUNTAIN VIEW HELP YOU CREATE YOUR MEMORIES
---
NEW GARDEN OF HONOR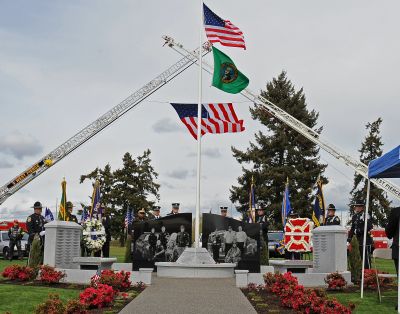 We are proud to offer our Garden of Honor "First Responder" area to all active, previous or retired first responders, this is a "first of its kind" area in Pierce County. The Memorial was dedicated in a public ceremony on this past April 28th to a crowd of County, City, Police and Fire Officials as well as many from t
he public sector.
There is limited availability in this Garden close to the Memorial. We welcome inquires to our preneed sales department at 253-584-0252. Please stop by and visit this site, it is truly beautiful and a wonderful memorial to ou fallen from Pierce County.
We will also, for a limited time, be making donations of $50.00 each to C.O.P.S. and The Behind the Badge Foundation for each interment space pre-sold and $25.00 each for cremation spaces pre-sold, both of these organizations support first responder families suffering a Line of Duty death.
---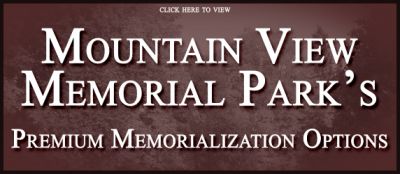 ---
ONLINE TRIBUTES
If you are unable to visit Mountain View Funeral Home, Memorial Park & Crematory, you can still be with the family in thought by signing the online guest book, expressing your condolences or sharing your most memorable recollection about the deceased.
---
IN MEMORIAM - LAKEWOOD OFFICERS SLIDESHOW
Bob Carter of A Moment Unveiled has put together a beautiful slideshow tribute to the fallen Lakewood police officers. You can view it on his website here.